Literary evening with Anna and Christopher Buxton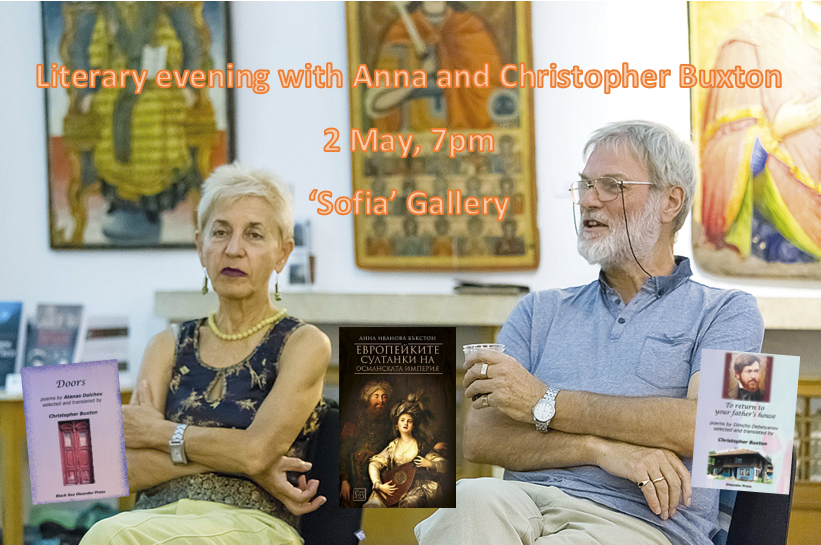 02.05.2019; 7 PM; 'Sofia' Gallery
Free registration for the event HERE.
Bulgarian Cultural Institute London cordially invites you to a literary evening with Anna and Christopher Buxton.
At the event, Anna will present her book 'The European sultanas of the Ottoman Empire' and Christopher will present his English translations of Bulgarian poetry.
Anna Buxton is a Bulgarian writer whose novel gets out of cold shadows in history women who, as companions to the sultans, played a notable role in governing the Ottoman Empire. The book was initially published in English in 2016 and in 2018 came its long-awaited publication in Bulgarian ('Iztok-Zapad' publ.), which Anna will present at BCI London.
Christopher Buxton first went to Bulgaria in 1977 when he started teaching English language in a high school in Burgas, Bulgaria. Since then, his passion and love for Bulgarian literature and history have resulted in several novels and numerous translations of Bulgarian classics by Hristo Botev, Nikola Vaptsarov, Hristo Smirnenski and others.