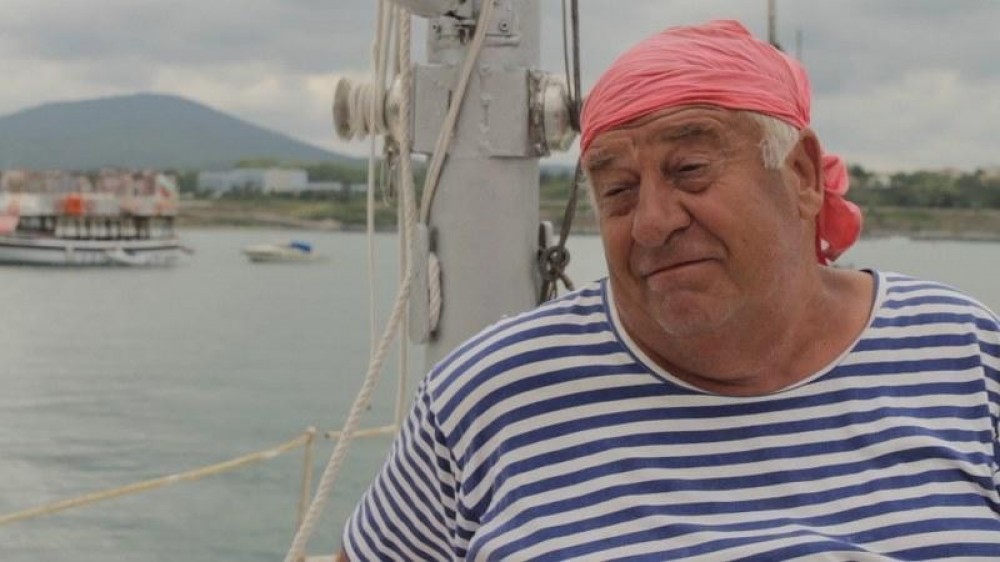 Sofia Gallery , 7pm, Wednesday , 22 February , 2017
The films will be introduced by Critics' Circle Member and BBC Broadcaster Phillip Bergson who will moderate a short discussion with the director  Jacky Stoev after the Screening over a glass of fine Bulgarian wine.
GOOD MORNING CAPTAIN
Director – Jacky Stoev
Script – Hristo Iliev-Charliе
Camera – Anton Stoev
Producer – Jacky Stoev
64 min.
In the last days in college Genata is a frontman of the band "Non-Stop". The director of the band is Boris Karadimchev. This is a legendary band for the town of Tsarevo (Michurin in these days), and for the whole region of Burgas. But the time of the army duty comes and the young musicians go to different divisions. Genata is sent to a submarine for 3 and a half years. The band never reunites. Genata sails for about 10 years and after that is director of the port in Tsarevo. He is always the center of the attention and the soul of the party – an endless celebration, joy, songs and dancing non-stop. That's why the subtitle is "The first documentary musical".
Everyone, who has watched a film by Jacky, Charlie and Johnny, will guess that the story won't finish just like that and maybe there will be some kind of a twist. Well, it s true.
DIVORCE
Director – Jacky Stoev
Todor Kolev, George Rusev, Nadia Todorova and  Itsko Finsi
11 мin