Exhibition of paintings and jewellery 'Flora'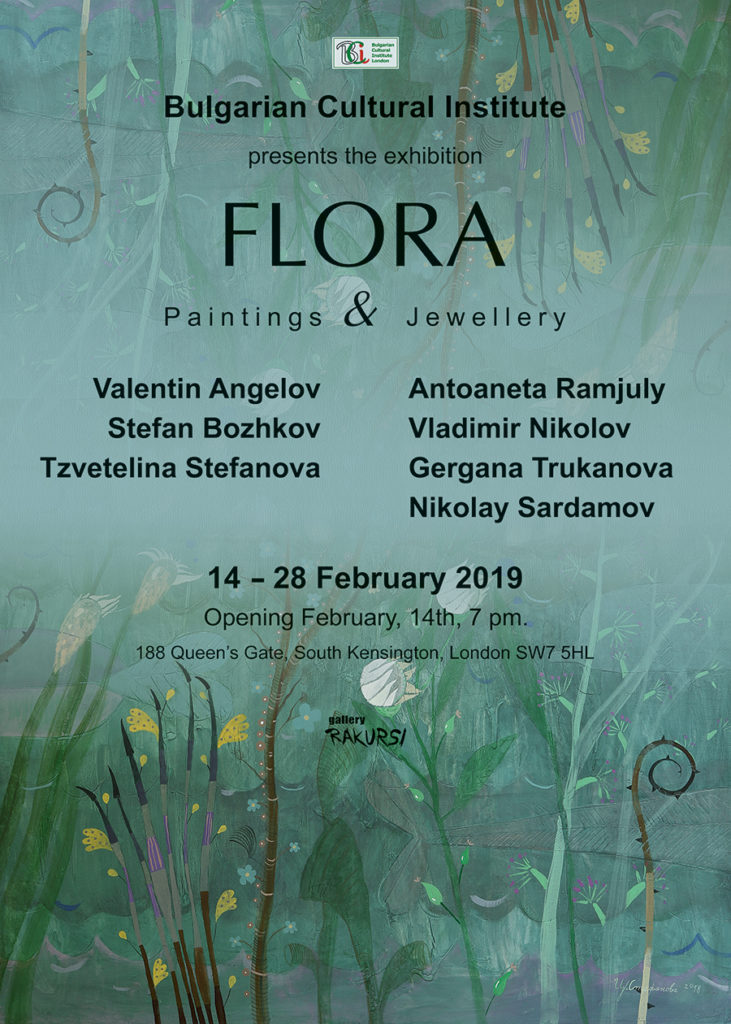 14 February (Thursday), 7pm in 'Sofia' gallery
Free registration for the event HERE.
The Bulgarian Cultural Institute London presents the exhibition 'Flora' of paintings and jewellery by leading contemporary Bulgarian artists.
The exhibition includes paintings by the fashion and graphic designer Valentin Angelov, who designed the wedding dress of Princess Kalina of Bulgaria. Stefan Bozhilov is presented by his series of engravings based on poems by Robert Burns, while Tzhvetelina Stefanova presents through her art the moment of joy when you notice the simple and beautiful things.
We are also delighted to present a limited edition of unique jewellery by prominent Bulgarian artists, working in Paris, Amsterdam and Vienna. The jewels are handmade from precious metals and materials – 24ct gold, silver, diamonds and brilliants.
The jewels are made by four Bulgarian designers – Antoaneta Ramjuly, Vladimir Nikolov, Gergana Trukanova and Nikolay Sardamov , all graduates from the Art Academy in Sofia, Bulgaria who exhibit in many of the big European art centers – Vienna, Düsseldorf, Amsterdam, Munich, Frankfurt, Genoa and others. Their art, a continuation of people's ancient pursuit of beauty and prestige and a sign of their social status, carries the spirit of different cultural traditions combined with contemporary style and materials. Rich imagination, creative ideas, and messages are what connects the designers and makes their work valued and award-winning.