Celebration – Concert – Bazaar 'Joy for all'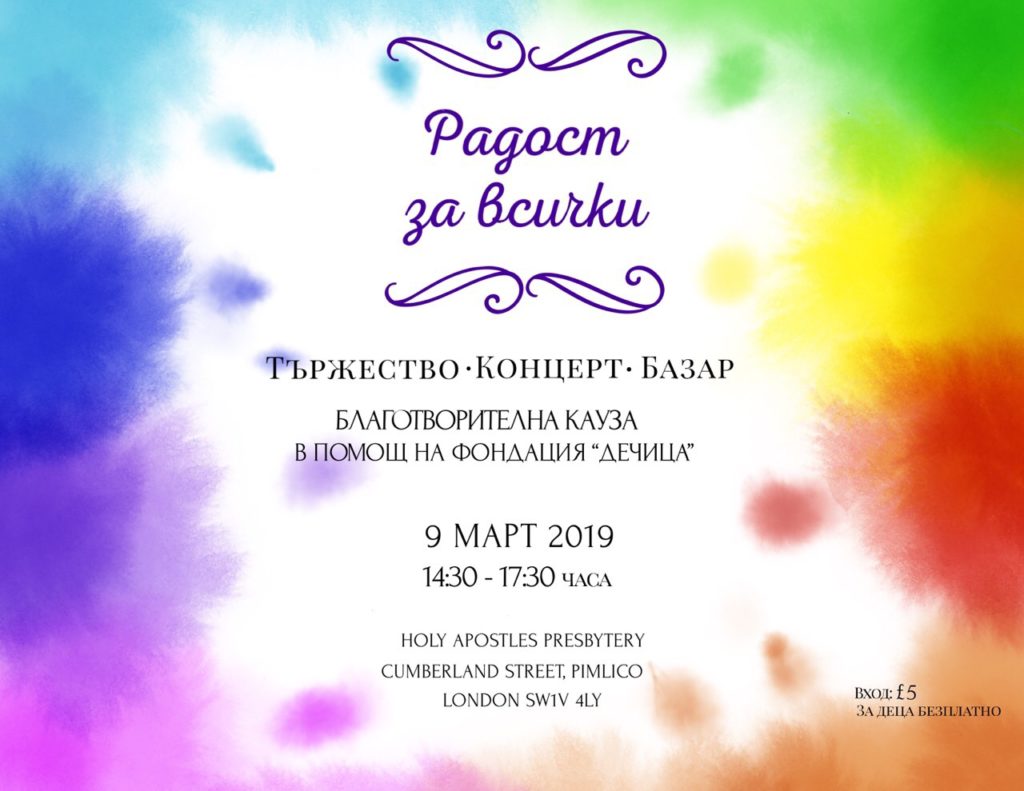 9 March 2019, 2.30pm-5.30pm, Holy Apostiles Presbutery, 47 Cumberland Street, Pimlico
The charity initiative 'Joy for all' aims to unite the Bulgarian community in London through charity celebrations, concerts and artistic events for everyone. The funds will be used to support children in need in Bulgaria.
The first event will be on 9 March in support of 'Detchica' foundation, which helps children with no parents in Bulgaria to reveal their talents.
You can find a link for the event on Facebook HERE.