Solemn celebration of 24th May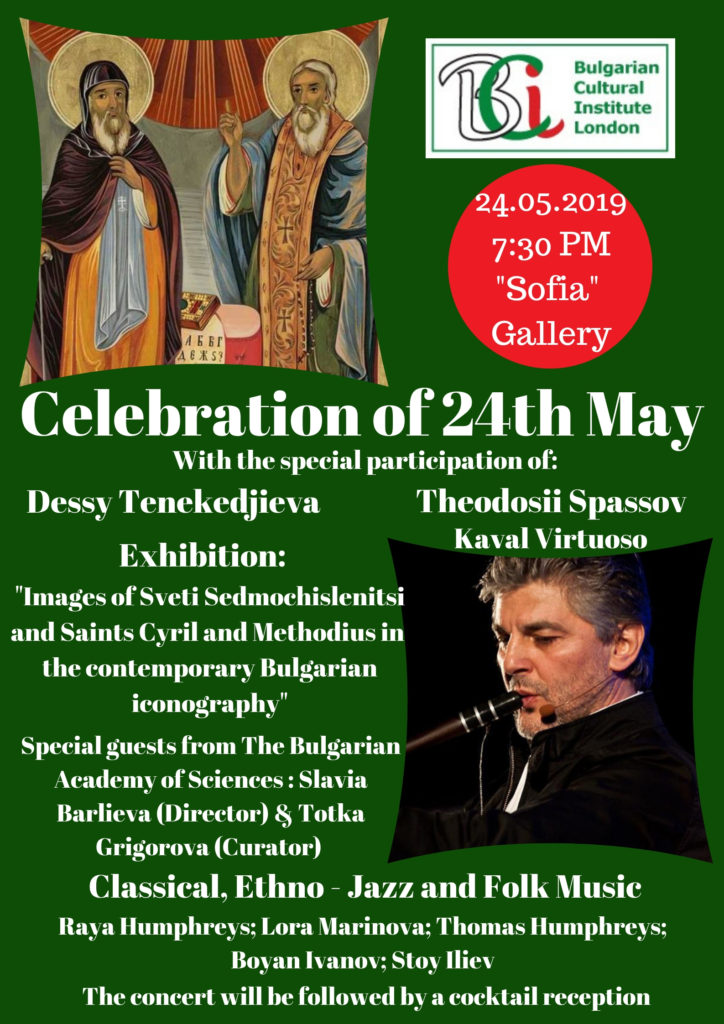 "May he be glorified and honoured and adored …"
Dear friends, welcome to the Bulgarian Cultural Institute London to celebrate together one of the most beloved Bulgarian holidays – 24th May, Bulgarian Education and Culture and Slavonic Literature Day!
Under the sounds of the virtuoso of the kaval, the artist who glorifies Bulgarian culture and history around the world, Theodosii Spassov, we will enjoy an exhibition portraying Saints Cyril and Methodius, their students and the ruler Knyaz Boris through the artistic lens of painters from the late 19th and the first half of the 20th century.
The Bulgarian actress and founder of 'Stoyan Kambarev' Foundation Dessy Tenekedjieva and the young Bulgarian musical talents, winners of numerous international awards, Raya Humphreys (piano), Lora Marinova (cello), Boyan Ivanov (clarinet), Stoy Iliev (gaida) and British baritone Thomas Humphreys will contribute towards a comprehensive and rich cultural program for the festive evening.
A reception will follow.
We are expecting you!