CANCELLED! About the age and unique qualities of Bulgarian Magical Tales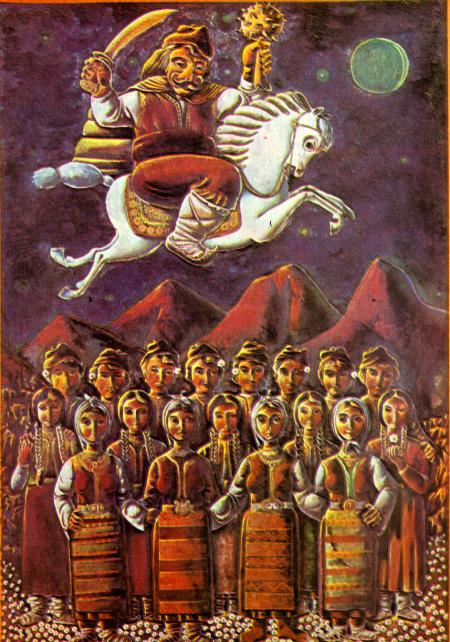 Dear friends,
We would like to inform you that the event " About the age and unique qualities of Bulgarian Magical Tales" on the 3rd of April 2020 has to be cancelled due to the growing epidemic, caused by COVID-19.
Under the provisions of the Foreign Office due to precautionary measures concerning the epidemic, caused by COVID-19, the holding of big events and the gathering of many people in one place is prohibited in the buildings of the Bulgarian Embassy and Bulgarian Cultural Institute London until second order.
We are sorry for the inconvenience caused.
Sincerely,
BCI London
————————–
Free registration for the event HERE
On the 3April, from 19-00, in the BCI London, Anna Buxton (author of "Tamara Shishman and Murad I", "The European Sultanas of the Ottoman Empire" and "From Disunity to Disintegration") will give a talk about:
About the age and unique qualities of
Bulgarian Magical Tales
Surprised by the fact, how interested her granddaughter was from these tales, Mrs Buxton has decided to retell them, so that more English-speaking children can access the their wealth. At the same time, she decided to research the more unusual elements found in them. She established, that according to the latest research, many of the stories, are some of the oldest tales in the world.
Their unique elements, – the existence of upper and many lower lands (different than the European underground world of the dead); the role of the Sun, as a young man, with a home, a mother or a father; the countless serpents and dragons, the Sea Queen and the King of Water; the water of life; the role of horses and eagles; the unique idea of a girl, born from a golden apple; the transformation of a girl into a boy, and many others, will fascinate you.
If you are interested in the above, we hope to see you in April!