Memorandum for Partnership Between the Bulgarian National Library and the British Library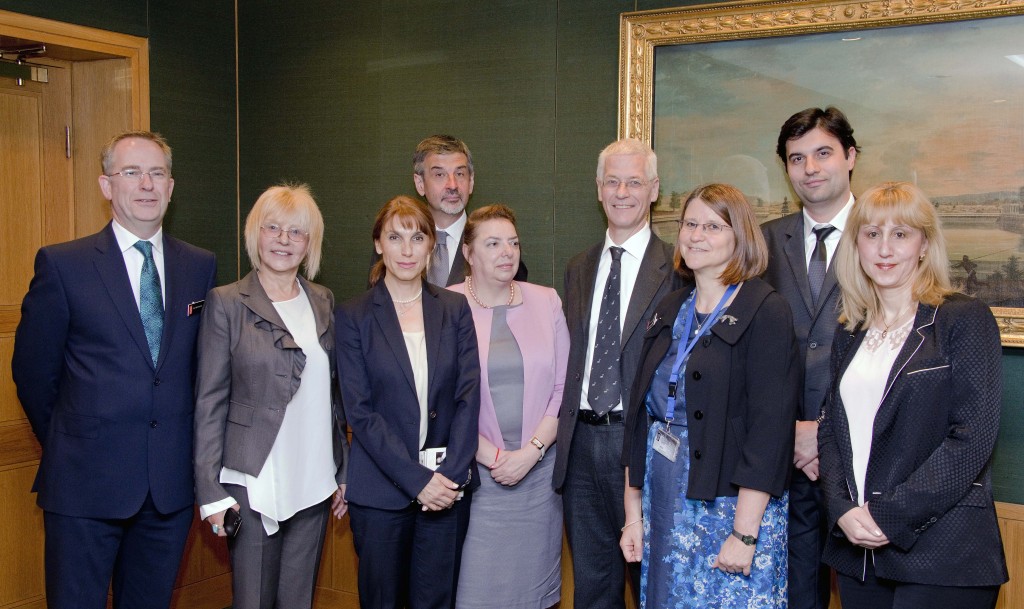 At an official ceremony at the British Library in London a Memorandum of Cooperation between the National Library "St. St. Cyril and Methodius "and the British Library was signed. The memorandum envisages a wide range of activities, including exchange of information on holdings of these institutions, documents related to Bulgarian and British culture and cultural heritage.
An important element of the Memorandum also provides for the application of efforts to implement future projects between the two libraries for the research and study of previously unknown documents and old publications connected to the culture and history of the two countries for the period between the 17th century and the late 19th century. The project will be implemented during the period 2015-2019, and his first stage will end with an exhibition of Slavic manuscripts from the British Library, exhibited in the National Library.
On the Bulgarian side the Memorandum of Cooperation was signed by Professor Boryana Hristova – Director of the National Library "St. St. Cyril and Methodius ", and on the British side by Kristian Jensen – Head of" Collections and Curation"on behalf of the board of the British Library.
Present at the ceremony were HE Ambassador Konstantin Dimitrov, Svetla Dionisieva- director of BCI London, Malina Edreva and Irina Yordanova from Sofia Municipality, Janet Zmroczek from the British library and Bulgarian diplomats.

"The successful negotiation and signing of this Memorandum is the first such project in the history of Bulgarian science and culture." That said Professor Boryana Hristova after an hour-long ceremony in London.