Literary Evening in honor of Stanislav Stratiev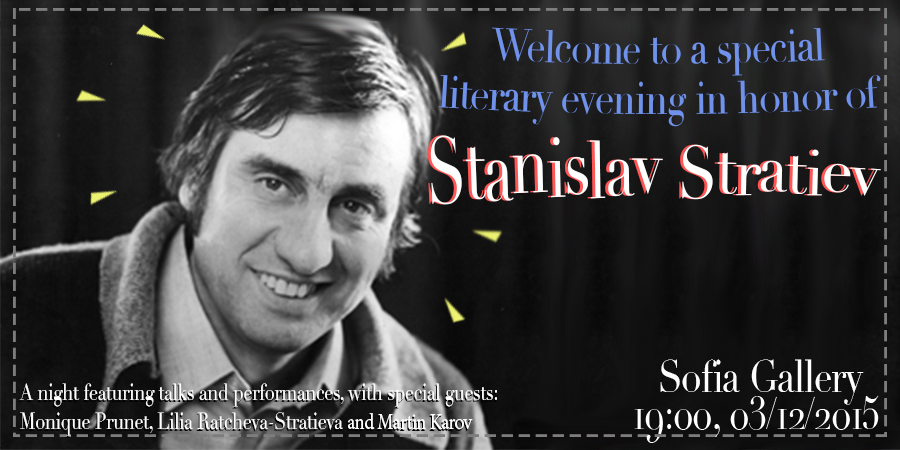 19:00, Sofia Gallery
>You can reserve your place here<
RSVP: office@bcilondon.co.uk
This event is free.
Join us for our next literary evening celebrating the works of the Bulgarian playwright, screenwriter and author, Stanislav Stratiev.
The theatre critic Monique Prunet will lead talks with the audience regarding the author and his works.
Special guests for the night will be:
Lilia Ratcheva-Stratieva – a journalist, children's book author and wife of Stanislav Stratiev
Martin Karov – a well-known actor, director, composer and lecturer at the National Academy for Theatre and Film Arts.
Our special guests will participate in the discussions regarding Stratiev's life and works. Martin Karov will act out a few monologues and sing a song from Stratiev's plays.
> Click here to learn more about Stanislav Stratiev and why he is so beloved in Bulgaria. <