Film screening of "Benzin", the directorial debut of Asen Blatechki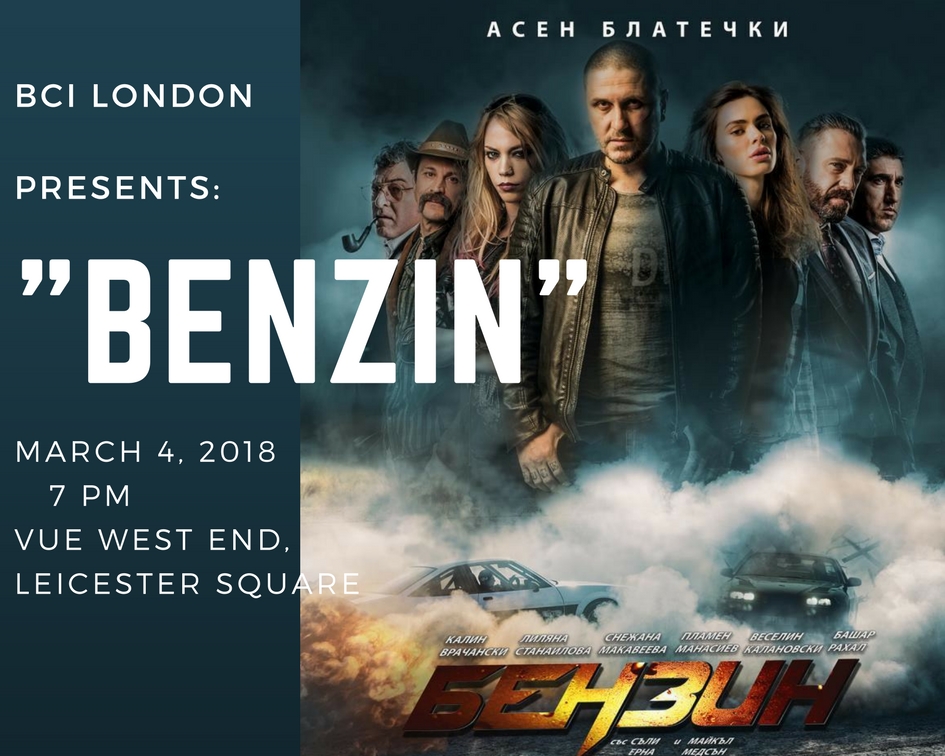 Free event registration HERE
March 4, 2018; 7pm
VUE West End, Leicester Square
Bulgarian action film in London!
The directorial debut of the Bulgarian actor Asen Blatechki:
"Benzin"
The newest Bulgarian film "Benzin" will offer a real action and nice love story.
Asen Blatechki is not only the director of the film, but also one of the main characters. In the film you will see two more bad boys of the Bulgarian cinema and theater – Kalin Vrachanski and Bashar Rahal.
The action film, in which the main plot is the love, brings together the two beauties Snejana Makaveeva and Liliana Stanailova. A curious fact is that in "Benzin", viewers will also see the Hollywood actor Michael Madsen and Sully Erna, vocalist and guitarist for the American heavy metal band "Godsmack".
After the screening the fans will have the opportunity to meet the star of the movie: Asen Blatechki.