An evening dedicated to Yordan Radichkov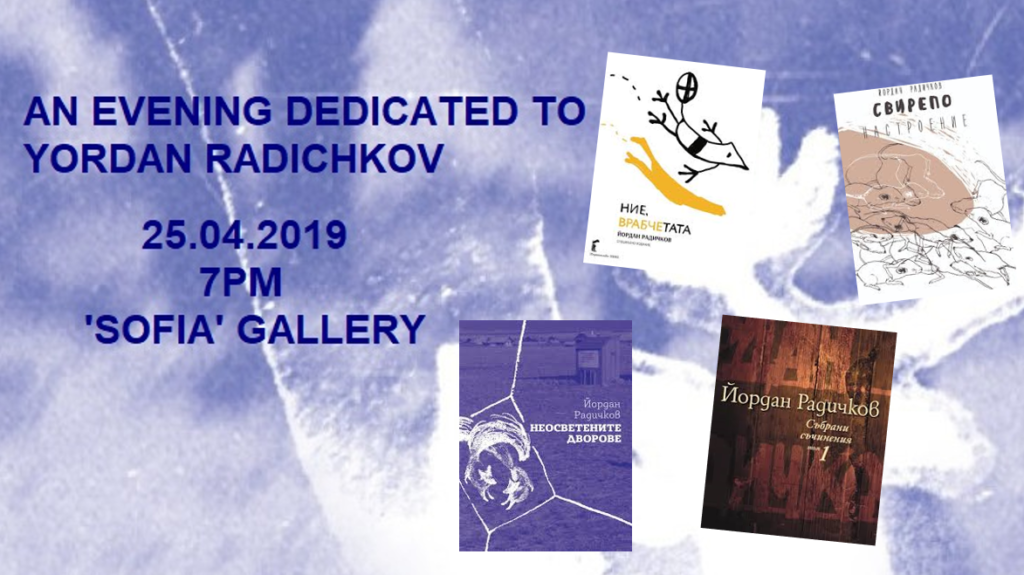 25.04.2019; 7 PM; 'Sofia' Gallery
Free registration for the event HERE. 
Bulgarian Cultural Institute London cordially invites you to an evening dedicated to the Bulgarian author Yordan Radichkov on the occasion of the 90th anniversary of his birth.
The event will include a screening of a documentary film about the author (with English subtitles), a presentation of books with some of his less known works (2019 editions), and an exhibition of photos from his travels in Siberia in 1963.
Special guests will be Yordan Radichkov – Junior and the Bulgarian theatre, TV and cinema actress Maria Statulova who will read extracts from the writer's work.
Yordan Radichkov is a writer and playwright and one of the most prominent figures in Bulgarian literature. With a specific writing style that does not abide by the canons in literature at the time, his work has characteristics of magical realism and fantasy but is nevertheless difficult to categorise into clear genres. Some of the most emblematic works that establish him as an author with distinct literary norms are the travel book 'Unlit yards' (1966), 'Wind of calmness' (novelettes) (1968) and 'We, the Sparrows' (short stories) (1968). Interest in the writer does not stop growing and his work is translated into 37 languages and published in 50 countries around the world. Yordan Radichkov has been awarded numerous times in Bulgaria and abroad and has been nominated twice for the Nobel Prize in Literature.