An evening dedicated to the teaching of Peter Deunov the Master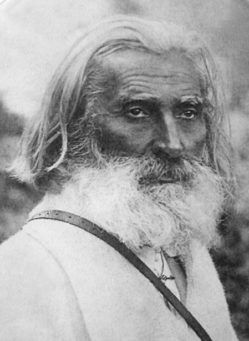 The Bulgarian Cultural Institute invites you to a special evening dedicated to the teaching of Peter Deunov the Master on 31 January 2019 from 7pm at 'Sofia' Gallery.
Free registration for the event HERE.
The event will include a photo exhibition walking us through his life and mission in collaboration with 'SS. Cyril and Methodius' National Library, a screening of the film 'One good place for rest' telling the story of his garden, and a presentation of the newest books with unpublished talks and interesting facts about his life.
Peter Deunov the Master is a world-famous and acknowledged Bulgarian philosopher and spiritual teacher. Thousands of people around the world follow his teachings and wisdom to enrich their spirit and reach a state of harmony with the world, body and mind.
In 1914 Deunov gave his first lecture and in the following 3 decades the number of his talks reached more than 3700 on topics such as religion, music, and philosophy. He also developed the Paneurhythmy exercises, a system of harmonised movements performed with music, which was fisrt audio recorded in 1939 when people from 17 countries came to the Brotherhood's camp in Rila Mountain, Bulgaria. Today, the Master's legacy has reached every continent and brings with it part of the bulgarian spirit and world contribution.
At the event, celebrating the 80th anniversary of the meeting in Rila, guests interested in the Bulgarian cultural heritage will have the chance to learn in an engaging way about the life of one exceptional Bulgarian.
Please note that the event will only be in Bulgarian language!
'The whole world bows down before me. I bow before Master Peter Deunov from Bulgaria.' Albert Einstein